DELIVERING INVESTOR VALUE AT PACE & ON COURSE
For Mid-Market Private Equity Manufacturing Portfolios
"We transform good acquisition targets into great companies."
– Simon Jones, Founder & CEO
Mainsheet OP specializes in providing portfolio management teams with the expert strategic and tactical assistance necessary to create highly valuable businesses with outstanding exit options for their investors.
Our operating partners are carefully selected by Mainsheet OP – and prized by our clients – for their extensive global business manufacturing expertise, management skills, and high social intelligence.
Every Mainsheet OP engagement is structured to assist investors and portfolio leadership teams alike in identifying and ultimately delivering value creation at-pace.
From pre-acquisition identification of value creation opportunities and investor thesis negotiations, to strategic planning, leadership support, and plan execution all the way to exit, Mainsheet OP is a full-lifecycle partner focused on overcoming known deal pain points, including:
Finding an edge in competitive bidding
Creating robust 100-day plans
Confidence in business plan outcomes
Mitigating operational risk
Timely course corrections
Leadership mentoring and support
Maintaining execution focus
Direct, candid, constructive guidance
Aligning strategic plans with exit options
"If one does not know to which port one is sailing, no wind is favorable."
Lucius Annaeus Seneca
Founded by Simon Jones and joined in early-2018 by former Hasselblad CEO, Michael Hejtmanek, Mainsheet OP is deeply influenced by the lessons borne out of the two principals' mutual passion for helping private equity investment groups generate strong value from their global manufacturing acquisitions. With more than 50 years of combined expertise transforming and reinvigorating businesses as both chief executives and management consultants, Jones and Hejtmanek are masters of the principles, practices, and traits common to successful value creation plans as well as the people tasked with executing them.
Mainsheet OP only recruits Operating Partners with a broad-based background in manufacturing business transformation, value creation, and executive mentoring, as well as the social intelligence skills needed to establish the trust and confidence of the leadership team and its plan. These are the qualities found in every Mainsheet OP engagement.
At Mainsheet OP, we are intimately familiar with the power and importance of establishing and maintaining pace across the entire value creation process. We add our skills and experience to the established leadership team with a particular focus on assisting the CEO.
The extensive business transformation and value creation expertise of our operating partners means they're experienced with and vigilant to the risks that, if not fully understood or detected early, can delay or even derail even the best value creation plan.
In short, the goal of every Mainsheet OP operating partner is to provide behind-the-scenes support to the CEO and leadership team through the prism of our expertise and experience in the value creation process. This is the kind of value only real-world experience can deliver.
Other qualities unique to our operating partners include:
Executive-level experience with multinational companies

Demonstrated ability in creating value across disparate business sectors and deal types in any economic climate

Outstanding social intelligence and executive mentoring skills

A history of creating shareholder value

Competitive mindset coupled with a direct, time-is-money approach to plan execution

Experience in at-pace restructuring, reorganizing, and transforming core operating components of a business
CLIENT FEEDBACK
"Simon always brings the 'big picture' view. This was key to our business as we were entering new markets. His ability to guide us to think differently and outside our comfort zone was instrumental in helping us achieve growth across multiple markets. Simon is a natural leader who quickly builds trust and respect with everyone he works with."
Mary Pifer, VP International Marketing & Product Management, 3SI Security Systems
"Michael possesses the insight, skill, and business acumen to quickly understand the critical drivers and levers in a business. He easily identifies and implements areas of growth and cost reduction that are not initially apparent. He is able to navigate differing opinions, work closely with multiple stakeholders, and build consensus to effectively architect and execute change."
Dr. Jochen Brellochs – Managing Director at Acorda Unternehmerkapital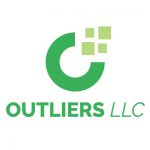 OUR TRUSTED PARTNER
Outliers LLC – CFO As a Service
We are proud to partner with Daniel Stankey and his company, Outliers LLC, which offers expert financial and accounting services to private equity portfolio management teams. Outliers' CFO As a Service' model ensures that a deal's financial data makes sense from pre-acquisition due diligence through the hold period to exit, and that the right questions are being asked across the deal lifecycle. Together with Outliers, we are able to include CFO caliber talent with extensive lower middle market PE experience, precisely where and when it is needed.

From the Blog
The private equity formula is simple. PE investors expect their portfolio CEOs to drive positive, measurable changes that led to healthy exit options. In a majority of cases, however, that formula is being turned on its head, with the exits [...]
The private equity formula is simple. PE investors expect their portfolio CEOs to drive positive, measurable changes that led to healthy exit options. In a majority of cases, however, that formula is being turned on its head, with the [...]
High asset prices have placed enormous pressures on middle market private equity management teams to execute 'the plan.' While we previously focused on how an Operating Partner can help prevent the epidemic in CEO turnover plaguing many such operations, in [...]
Headquarters
221 River Street, 9th Floor
Suite 9176
Hoboken, NJ 07030
Email: info@mainsheetop.com
Phone: 201.721.8605